1 – Identification of the parties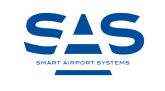 Editor
SAS with a capital of 6,000,000  Euros RCS Paris 844 733 089104 boulevard du Montparnasse 75014, Paris – FranceTel: 01 40 64 16 10 , Publisher: Webmaster SAS – info@smart-airport-systems.com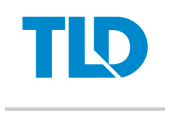 Web site hosting
TLD, 3 , Rue Eiffel37270 Montlouis-sur-Loire – FranceTel: 02 47 45 77 77
2 – Data privacy and confidentiality
Some sections in this website may require the Users to provide personal and confidential information. The User shall give this information under his/her sole understanding and acceptance of these terms of use. Particularly when the data is keyed-in by the User himself. Where required data are mandatory to continue using the site www.taxibot-international.com or www.taxibot.aero the User will be informed.
Data collected on this site is only used for the purpose and intention to which they are required. No personal or confidential information/data of the User of SAS web site will be sold, shared, or rented to any third party. Only the possible change of ownership of SAS may result in the transfer of such data to the new owner, who will be held to comply and abide by this same clause.
In accordance with French law n°78-17 dated January 6th 1978, modified by French law n° 2004-801 dated August 6th 2004, related to information technology, data files and privacy, any User has the right to exercise his/her right of access, rectification, opposition or deletion of his/her personal data…
To execute such request, the User shall address his demand either by email to the SAS webmaster or by regular mail to the following address: 100 Boulevard du Montparnasse 75014 Paris, France. In either case, a formal proof of ID as well as the official address of the User is required with the request for SAS to reply accordingly.
3 – Hypertext links and cookies
SAS does not monitor nor review the content of third party websites which are linked from this website. Please be aware that SAS are not responsible for the privacy practices or content of such third party sites.
Surfing on www.taxibot.aero or www.taxibot-international.com may generate the use of cookies on the User's computer. Like most interactive web sites, SAS website uses cookies to enable us to retrieve user details for each visit. Cookies are used in some areas of our site to enable the functionality of this area and ease of use for those people visiting. Some of our affiliate partners may also use cookies.
Should the User wish to refuse or decline the use of cookies on his computer, some areas of the website www.taxibot-international.com or www.taxibot.aero may not be accessible. The User may however modify the parameters of his computer to refuse/decline the use of cookies:
With Internet Explorer: tab « Tools » / Internet Options. Go to Confidentiality and choose to block all cookies. Validate by clicking OK.
With Firefox: in the Tools tab, click on Option then Privacy.
Set the Parameters to « do not allow cookies » and modify history setting to "never keep historical data".
With Safari: got to Parameters tab then "Advanced Parameters". In "Confidentiality", click on "Parameters content", "Cookies", block the cookies.
With Chrome: hit the "Menu tab, choose Parameters. Show advanced parameters. In "Confidentiality", "preferences", block cookies.
4 – Terms and conditions, terms of use
In using this website the User is deemed to have read and agreed to the following terms and conditions. These terms and conditions may be modified or amended at any time without prior notice. The User is therefore requested to check for modifications on a regular basis.

1. Description of Services Provided
The website taxibot-international.com is a media publishing information regarding SAS and its subsidiaries activities.
SAS is committed to publishing accurate information on www.smart-airport-systems.com accurate information. However, SAS shall not be responsible or liable for any omissions, inaccuracies or late update of information, from its own will or from third parties procuring information.
The information provided on this web site is on an "as is" basis. Information may not be exhaustive and is subject to modification after having been online.
2. Limitations of Liability
The User of www.taxibot-international.com or www.taxibot.aero uses the web site at his/her own risk.
SAS and its subsidiaries exclude all liability for any direct and indirect damages arising out of or in connection with the access or the use of this website or any website linked to it. This includes, without limitation, direct loss, loss of business or profits (whether or not the loss of such profits was foreseeable, arose in the normal course of things or you have advised SAS of the possibility of such potential loss), damage caused to your computer, computer software, systems and programs and the data thereon or any other direct or indirect, consequential and incidental damages.
SAS does not warrant that the functions performed by the site will be uninterrupted or error-free, nor that potential errors in the website will be corrected. SAS does not warrant that the website or the server related to it is free of virus.
Some areas of the website allow the User to interact with SAS (possibility to ask questions). Should the content of these areas not be conform with applicable French law, SAS reserves the right to delete, without prior notice, all content in these sections, particularly elements that may interfere with privacy and confidentiality. Should the need arise, SAS will exercise the right to sue by all means possible any User who has expressed positions with racist, pornographic, abusive or defamatory content.
3. Intellectual Property/Copyrights
SAS is the owner of any and all Intellectual Property Rights/Copyrights and has the right to use all elements accessible on this website. This includes, but is not limited to, texts, pictures, videos, brand names, graphics, logo, icons, sounds, and pieces of software.
Any reproduction, copy, modification, publication, adaptation of all or part of these elements by any means is strictly forbidden. Should the user want to use such element, a formal written approval must be requested from SAS.
Any use of the above-mentioned elements without SAS's prior consent will constitute a breach of law in accordance with articles L.335-2 and seq. of the French Intellectual Property Code.
4. Applicable Law – Jurisdiction
These terms and conditions shall be governed by – and all disputes relating to or in connection with this website www.taxibot-international.com or www.taxibot.aero is subject to French law. All disputes shall be submitted to the exclusive jurisdiction of the Paris courts.
User: web user connecting to and browsing this website.
Personal information: « any information that allows, one way or another, directly or not, to identify persons to whom they are related » (article 4 French law n° 78-17 January 6th 1978).