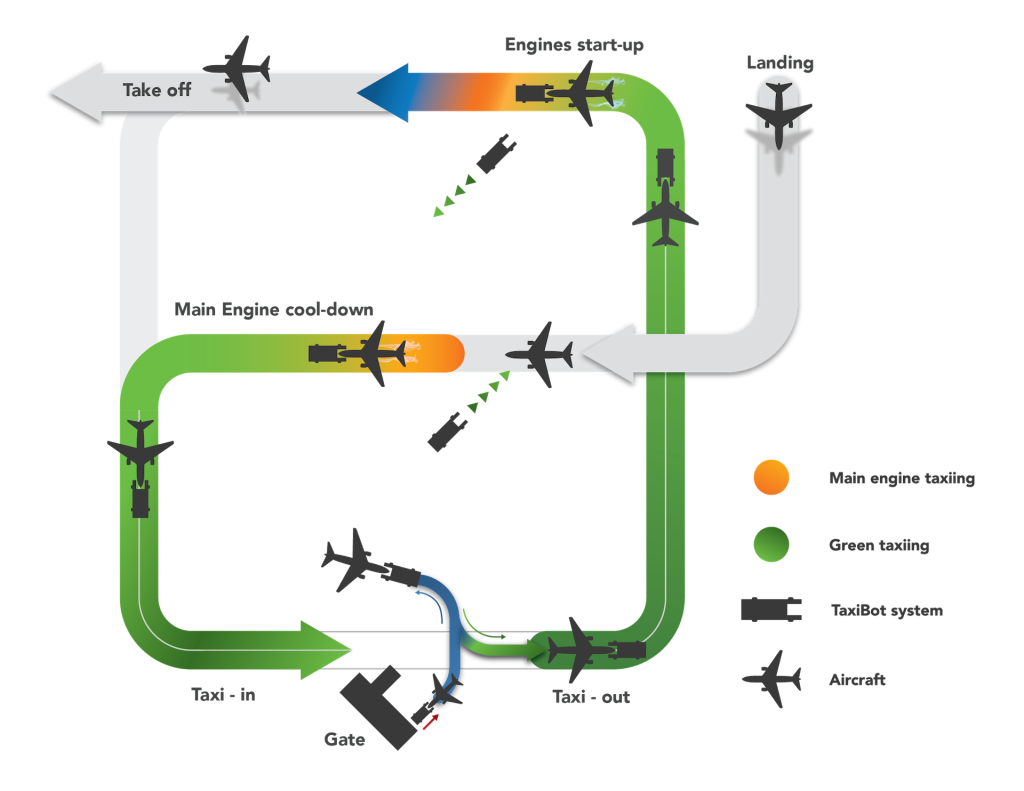 Aircraft taxiing at airports consume large amounts of fuel, emit tons of CO2, and create excessive noise.
The aviation industry demands alternative means to tow airplanes from gate to take-off with
engines stopped (dispatch towing).
All previous attempts at Dispatch Towing were unsuccessful due to two main reasons:
Increased fatigue loads that shorten the aircraft Nose Landing Gear (NLG) life cycle; which is unacceptable for safety and economic reasons

Aircraft not having a Pilot in Control (PIC) when towed by a normal tractor: which is unacceptable for safety, accountability and regulatory reasons
IAI developed with Airbus and TLD an innovative new towbarless towing device concept – the TaxiBot® (Taxiing Robot). TaxiBot® is a semi-autonomous system that enables airplane taxiing without engines running, controlled by the pilot and without shortening NLG life time.
Pushback operation and procedures performed by the TaxiBot

®

operator

Immediate taxiing after pushback eliminating bottlenecks in the gate area

Taxiing with engines stopped. Engines start shortly before take-off with respect to required warm-up time

Pilot is in control at all times (after Pushback) using airplane tiller and brake pedals (transparent to pilot as in regular taxiing)

Taxiing at 23 knots, same as current airplane taxi speed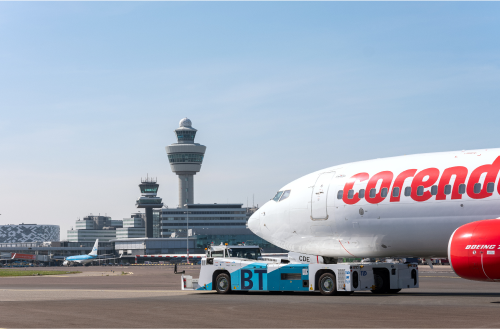 The TaxiBot®
system can save airlines billions of dollars in fuel costs and FOD damages.
TaxiBot

®
 has the additional benefit of reduced noise and air pollution without affecting airport safety and efficiency.
The TaxiBot® is a semi-robotic, pilot-controlled towing aircraft undercarriage system. The vehicle tows the aircraft close to the take off point – without running engines. This process will be steered by the pilot.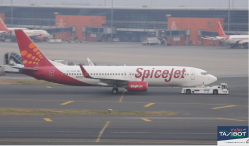 No modification to airplanes systems
No extra weight and no reduction in cargo space
Insignificant pilot training based on CBT – same cockpit controls and pilot feeling as normal taxiing
Same concept for all NB and WB airplanes, same procedures
The TaxiBot

®

is not using APU power to move the airplane, its carrying all required energy for the convoy (TaxiBot

®

& airplane)
The TaxiBot

®

 provide major safety improvements:

Better traction and grip in contaminated taxiways (with Ice & snow)
Better operator visual contact with airplane wing tips during pushback
Intuitive maneuverability during pushback
No A/C blast in the gate area

Immediate taxi after pushback increases efficiency in the gate area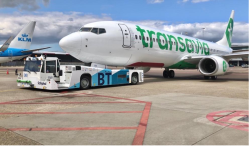 The TaxiBot® is designed for one man operation
In line steering provides excellent field of view of both wing tips during pushback, provides full over torque protection and immunity to Jackknife
Compared with an aircraft taxiing using its jets engines, green taxiing will reduce emissions.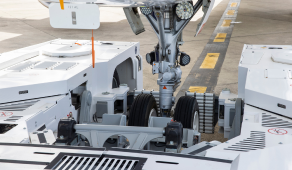 TaxiBot® is a semi-autonomous system that enables airplane taxiing without engines running, Controlled by the pilot and without shortening nose landing gear (NLG) life time.
A proprietary TaxiBot®-aircraft NLG interface mechanism provides pilot steering capability, using the airplane's existing controls in the cockpit. Taxiing speed is controlled by the pilot using the airplane brakes.
The TaxiBot® system provides the pilot with the same handing characteristics as if taxiing with engines. Minor airside adjustments to airports infrastructure may be required.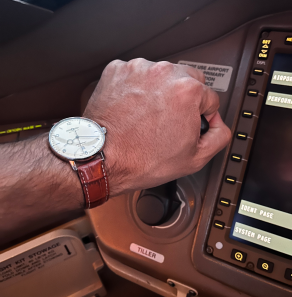 The TaxiBot® system includes the following major elements
Unique NLG Interface clamping mechnism mounted on a "rotating turret" for:
Load alleviation during pushback, acceleration and braking
Transferring pilot tiller steering commands to the tug wheels via a steering control system
No modification in airplane systems
No need for APU replacement
No added weight to the airplane and no reduction in cargo space
Flight Deck Crew intuitive speed and steering controls
Protection of the NLG from exceeding maximum allowed fatigue load at all times
No change in NLG life time
No utilization of aircraft resources for moving the airplane as the TaxiBot® uses its own power
Pilot in control of TaxiBot

®

 during taxiing using airplane controls
Minimal pilot training required before operation (Computer Based Training)
Increased traction and improved handling on wet or icy surfaces
Major safety improvement in pushback & maintenance towing


TaxiBot® is available in two versions, for single-aisle and twin-aisle aircraft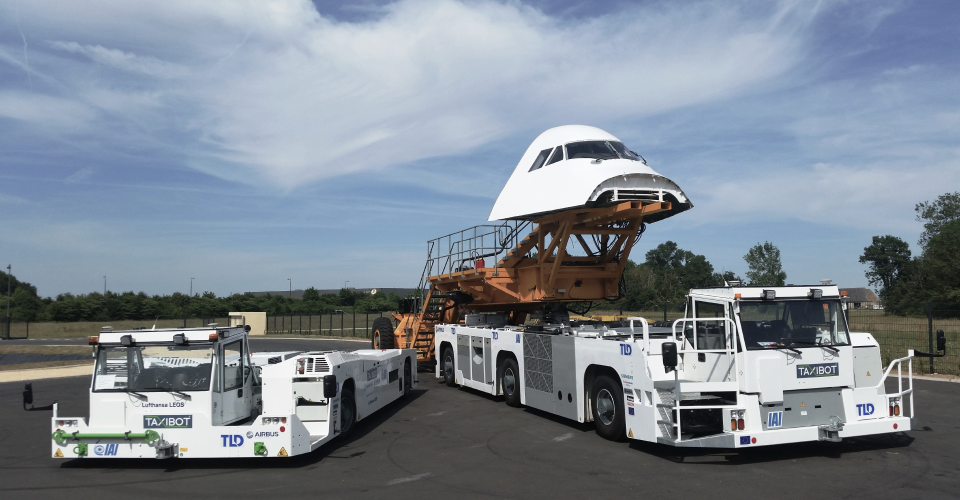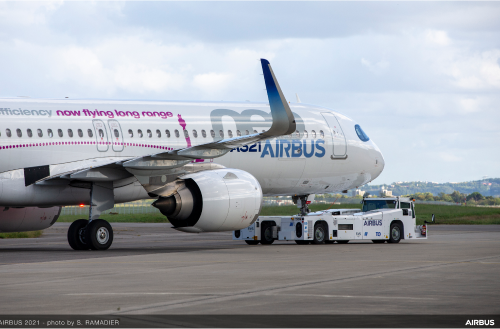 FOR SINGLE-AISLE AIRCRAFT:


A330 Family

A350 Family

B777 Series

B787 Series